Walking the dream of an indigenous church
Bishop Mark MacDonald leads the singing with the ACIP members during their presentation.
Photo: Art Babych
---
With Archdeacon Sid Black at the helm, the presentation by the Anglican Council of Indigenous Peoples kicked off with a couple of rousing Gospel-style tunes sung and played by Bishop Mark MacDonald, NIGP ("national indigenous guitar player").
The audience joined enthusiastically as Bishop Mark, in clerical collar and fringed buckskin jacket, led them in "I Have Decided to Follow Jesus" and "I am Satisfied with Jesus."
Spirits were particularly high in view of the synod's vote just minutes earlier in favour of the creation of a new indigenous diocese in the northern part of the current diocese of Keewatin. "This has been a glorious, wonderful day, all about dreaming and a vision and fidelity," said Black.
The Rev. Ginny Doctor, the church's indigenous ministries co-ordinator, introduced a Church House video production capturing the spirit of the seventh Sacred Circle gathering, "Walking the Dream," held at Pinawa, Man., in August 2012.
Indigenous people have been seeking to create a sovereign, self-determining identity within the Anglican church. "The dream begins at Sacred Circle. There it is put forth, it is explained, it is nurtured and it has grown," Doctor said, adding that the 2012 circle attracted more than 200 intergeneration people, both indigenous and non-indigenous.
The presentation featured a second video on Sacred Circle and indigenous spiritual values, which was produced by indigenous youth in two short days. Hoping that the video sends a clear message, co-producer Sheba McKay said, "We all had the same dream. Sometimes our voices may not be heard, but we have a voice."
In his reflection on past injustices, Bishop MacDonald said that we should not forget the past, but "use the past as a stepping stone to a better tomorrow, to create a better way of life for the church and for the nation."
Back to Top
About the Author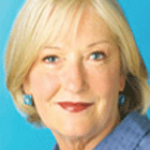 Diana Swift is an award-winning writer and editor with 30 years' experience in newspaper and magazine editing and production. In January 2011, she joined the Anglican Journal as a contributing editor.