Priest loses ministry licence

St. John the Evangelist in Topsail, Conception Bay South, Nfld., where John Dinn was former rector. Photo: Courtesy of St. John the Evangelist

---
The diocese of Eastern Newfoundland and Labrador has revoked John Dinn's licence to practise ordained ministry in the diocese.
Dinn, 55, former rector of St. John the Evangelist Church in Topsail, Conception Bay South, and his wife, Catherine Dinn, 52, pleaded guilty to several charges of theft and fraud after embezzling more than $9,500 from the parish between May and November 2012.
The couple admitted to inserting the rector's name on cheques intended for charities and emptying envelopes of money left in payment for parish weddings. The Dinns' actions had a very negative effect on parish morale, according to victim-impact statements.
As of Aug. 13, the Dinns had repaid all but $1,625 of the money.
Originally scheduled for Aug. 26, the couple's sentencing was moved to Aug. 29 after their defence lawyer submitted to the court a letter to Dinn announcing his dismissal by the diocesan bishop Geoffrey Peddle.
According to reports in The Aurora, a Labrador City–based newspaper, the lawyer asked the court to factor the bishop's Aug. 13 letter of revocation into sentencing, and the Crown agreed it was relevant to the judge's sentencing.
The Crown prosecutor has recommended a three-month conditional sentence for Dinn and a suspended sentence for his wife, as well as probation.
Before pleading guilty in July, the Dinns had applied to have their cases heard in Mental Health Court, according to CBC News.
Dinn had been on a leave of absence pending investigation of financial irregularities uncovered by the parish treasurer in January 2013 and turned over to police. Acknowledging Dinn's pleading guilty to two charges of fraud and one of theft, the diocese said in a statement, "This leave of absence is now at an end and he is no longer employed in any capacity in the diocese."
Back to Top
About the Author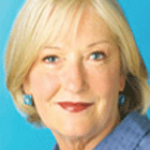 Diana Swift is an award-winning writer and editor with 30 years' experience in newspaper and magazine editing and production. In January 2011, she joined the Anglican Journal as a contributing editor.